During the afternoon of April 8th, 2024, a total solar eclipse will be visible across the Eastern US. If you are fortunate enough to work along the path of totality, expect larger numbers of visitors than is typical for the time of year. If you are outside of the path of totality, you will be able to view a significant partial eclipse. Engaging visitors in your eclipse efforts will form memories to last a lifetime. Join us for mini videos on eclipse science, mini webinars with NASA scientists, outreach specialists, and interpreters, and NASA resources to utilize with your visitors.
Courtesy Rice University
---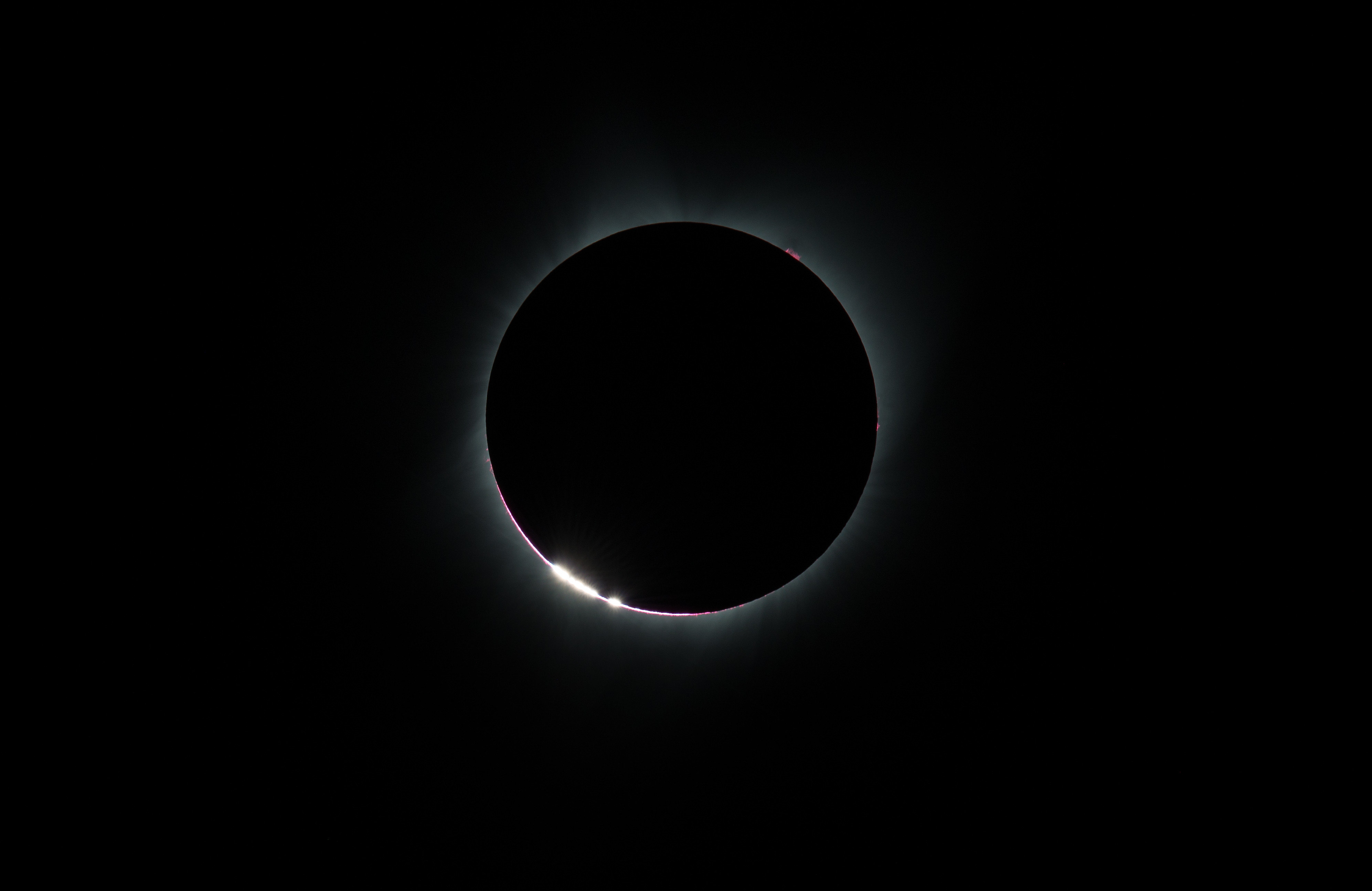 "Bailey's beads." Due to the Moon's varied landscape, some points of sunlight will come through looking like beads on a necklace before the entire side becomes bright. Once you notice this, it is time to protect your eyes! Source: NASA/Aubrey GemignaniDuring a total solar eclipse, the only time it is safe to view the sun without solar glasses or solar viewers is once the entire surface of the Sun is covered by the Moon, totality. At that point, your solar viewers will go black and you may look without them to view the incredible view of the Sun's corona. As soon as you see Bailey's beads beginning once more, place your solar glasses or solar viewers on once more. Sunlight can seriously damage your eyes very quickly.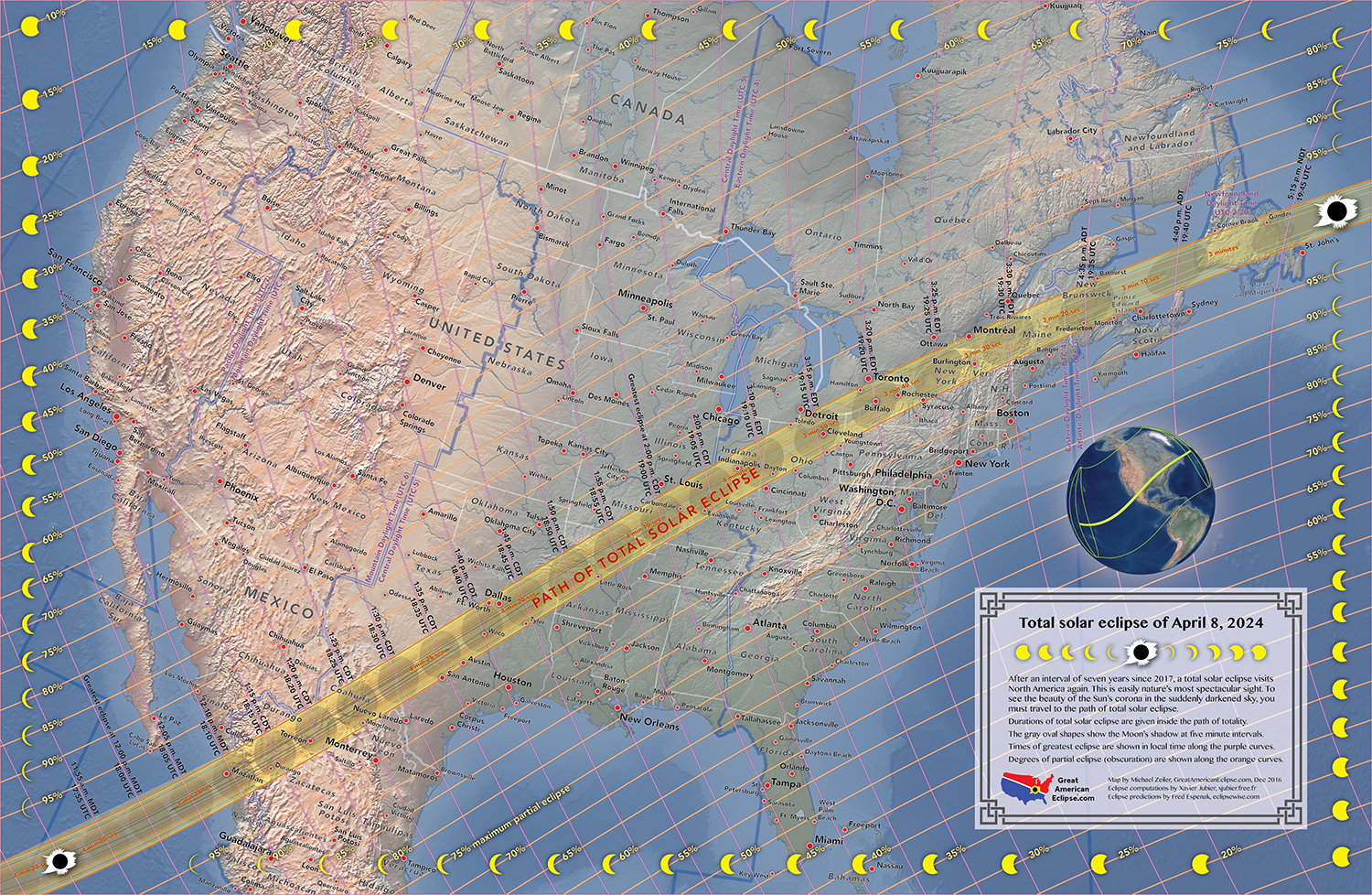 The total solar eclipse path crosses from Mexico, through the United States from Texas to Maine, and up through Canada. Credits: ©2021 Great American Eclipse, LLC, Used with Permission.
Interpreting the Eclipses: Recorded Webinars
Coming soon: Eclipse interpretation resources, including mini-webinars on heliophysics, lunar science, and eclipse science, as well as pathways of connection using interpretive techniques to connect visitors to the event happening at your site.