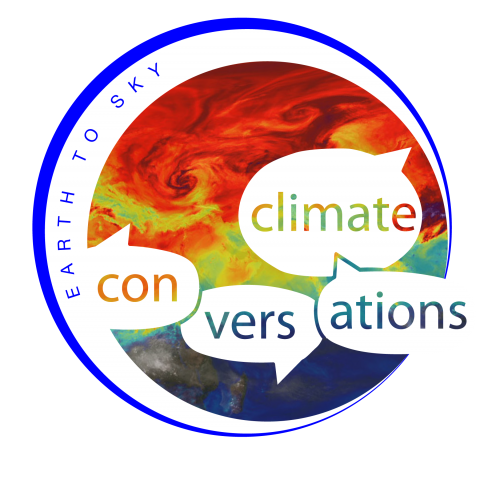 Please join Earth to Sky for a monthly series of informal community conversations! Bring your coworker, your supervisor, your friend, and your cat to dive deep into discussions at the intersections of climate change, current events, and communication techniques. We welcome new faces, and we hope to see you there!
Want even more resources to fuel your climate communication? Join us on third Fridays for Climate in Your Pocket mini-webinars!
---
How do I join?
Use the links on this page to register ahead of time for each Webex session. To receive email reminders and invitations to future sessions, join the Earth to Sky mailing list by sending an email to This email address is being protected from spambots. You need JavaScript enabled to view it. with "join" in the subject.
It works best to install the application version of Webex on your computer, rather than to connect via the browser. Dial-in numbers will be available if you need phone access for audio (information will be sent to you automatically when you register). We set up a half hour early; feel free to join us to check your tech configuration and socialize.