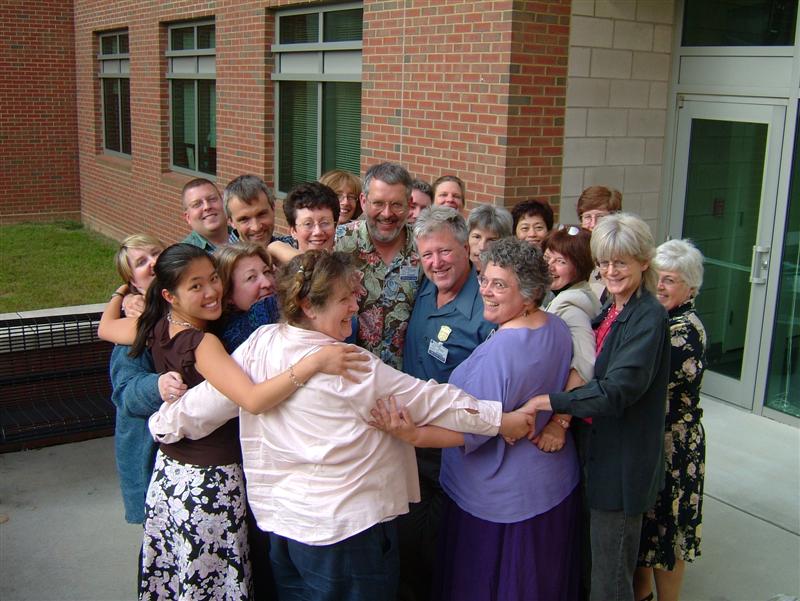 Planners for the first Earth to Sky workshop, held in 2004, enjoyed the work and each other!

For over 15 years, Earth to Sky professional development events have drawn together scientists, informal educators, interpreters and others to share their collective knowledge and expertise. Much of our work has been on climate change science and communication. Earth to Sky alumni have in turn informed well over 10 million visitors to parks, refuges, and other conserved lands with content derived from our trainings (see examples in the Showcase).
Membership in the Earth to Sky community of practice is free. We do not share member information with anyone outside our community.
You may choose any or all of the following options:
Register on our website
Provides access to
The full archive of our courses, workshops and webinars about Climate Change, our Sun, our Solar System, Comparative Planetary Geology and more
Community Directory
Examples of participants' projects (such as interpretive exhibits, peer training powerpoints, podcasts, and outlines for youth programs)
Join our listserv
Periodic listserv postings keep our community up to date on climate science and communication, and announcements for upcoming training events, grant opportunites, etc. Join the listserv by sending an email to This email address is being protected from spambots. You need JavaScript enabled to view it.. The subject and body of the email can be left blank. You will be sent a confirmation request, and then a moderator will review your request.
This email address is being protected from spambots. You need JavaScript enabled to view it.
Join our closed group on Facebook
Our closed group provides opportunity for members to share ideas, and items of interest with each other.