Notice: Eclipse Imagery Below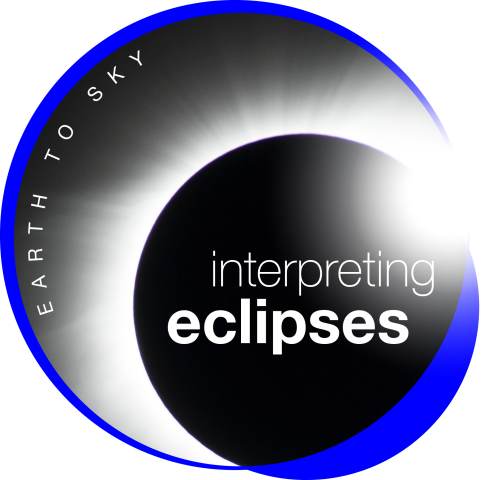 Upcoming Sessions
December 4th, 12:30 pm ET. Register
Science in the Shadows- Dr. Doug Duncan
December 18th, 12:30 pm ET. Register
Connecting Climate Change to the Eclipse II- Cris White
November 20th, 12:30 pm ET. Register
Understanding NASA's Eclipse Map- Ernie Wright
Join us for a series of short webinars featuring eclipse interpretation resources, heliophysics, lunar science, and eclipse science, as well as pathways of connection using interpretive techniques to connect visitors to the event happening at your site.
Each webinar features 5 minute introduction, 30 minutes of conversation with a subject matter expert and 5 minutes of Q&A to further learning. Feel free to stay longer for more discussion if you have the time!
Recordings of the webinars will appear below.
---
How do I join?
Use the links on this page to register ahead of time for each Webex session. To receive the latest eclipse resources and reminders about upcoming webinars, join the Earth to Sky eclipse mailing list by sending an email to This email address is being protected from spambots. You need JavaScript enabled to view it. with "join" in the subject.
It works best to install the application version of Webex on your computer, rather than to connect via the browser. Dial-in numbers will be available if you need phone access for audio (information will be sent to you automatically when you register). We set up a half hour early; feel free to join us to check your tech configuration and socialize.
Please contact the ETS eclipse coordinator, Cris White, for more information about how Earth to Sky can support your eclipse planning efforts.
These sessions will be recorded! If you cannot catch a session live, check back here for the video.