Regional Leaders

New Mexico State Climatologist

Director of the NM Climate Center

Associate Professor, NM State University

Park Manager

Cerrillos Hills State Park
New Mexico State Parks

Park Guide

Capulin Volcano National Monument

National Park Service

Outdoor Recreation Specialist

USFWS Regional Office in Albuquerque

US Fish and Wildlife Service

New Mexico State Parks (retired)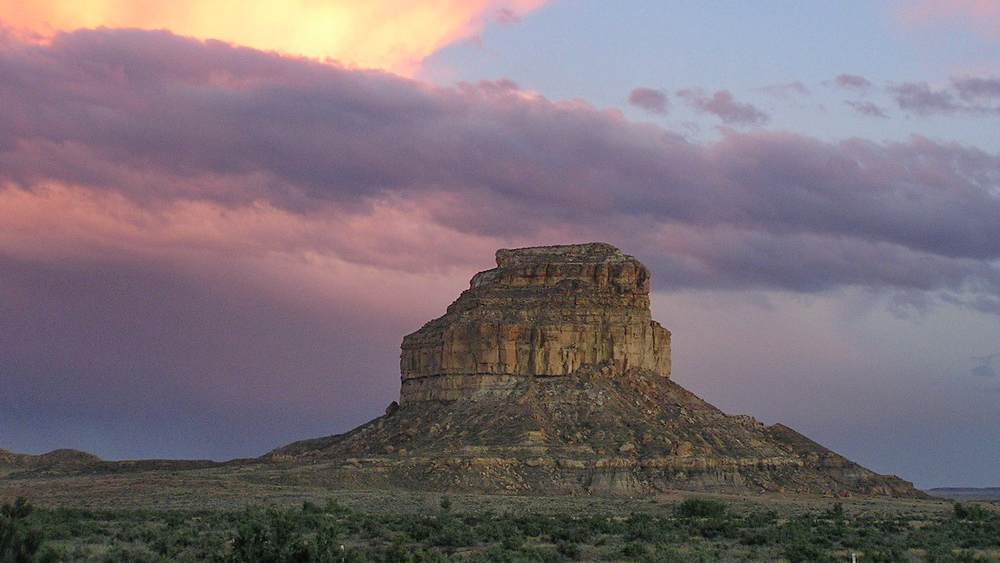 Fajada Butte in Chaco National Historical Park was a site of ceremonial importance for the Chacoan People. (NPS photo)

The New Mexico Regional Team serves interpreters and informal educators throughout New Mexico.
This team attended the Earth to Sky Academy in October 2022 (see selection announcement). Earth to Sky regional teams go through a competitive application process and are invited to travel to NASA's Goddard Space Flight Center for a week of training in NASA climate science, communication techniques, and Earth to Sky methodology. After completing the Academy, each team offers one or more climate communication courses in their region, while serving as a resource and focal point for their community of interpreters and informal educators on an ongoing basis.
Sign up for updates from Earth to Sky Team New Mexico, and share this link with your colleagues who want to learn more about climate change!
Apply for their upcoming course!
Fire, Water, Heat, and Hope: Interpreting Climate Change in New Mexico. Albuquerque, NM, October 25 - 27, 2023.