Join Our ETS Chat Series!
Informal online conversations among interested participants - no mask required!
Topic of discussion: Whether and how to adapt climate communication strategies during the pandemic.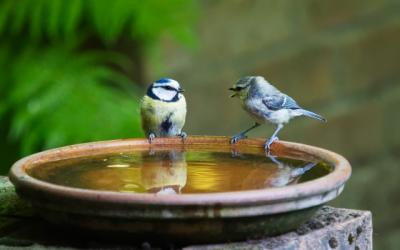 This isn't a webinar - it's a dialogue, with breakout groups so everyone will have a good chance to participate - and you don't have to wear a mask!
Each week's discussion questions are a bit different and are posted via the ETS Listserv.
The Chat series is being held once every two weeks on Thursdays, 4:30 PM EDT.
Next Chat is Thursday 4 June 2020, 4:30 to 5:30 PM Eastern Time
Register to join the next chat:
https://gsfc610.adobeconnect.com/etschatjune4/event/registration.html
Logistics: Since this is a conversation, it would be nice to see faces to go with voices. Please plan to use a webcam if possible.
You will need headphones/earphones and your computer's microphone for audio (we will not have telephone access). This event will not be recorded.
Please note: We'll be using the Adobe Connect platform. When you join the webinar, be sure to load the "Application" version of Adobe Connect, rather than the "Browser" version, for optimum results. Here is further information about how to configure your computer for Adobe Connect.
Virtual_Meeting_Requirements.pdf
You are welcome to join the webinar several minutes early, to check the settings on your computer and get familiar with the webinar environment.
Looking forward to seeing you there!