The Global Precipitation Mission (GPM) and Earth to Sky are excited to announce five projects have been selected to receive a mini-grant. ETS community members at National Park and U.S. Fish & Wildlife sites will be developing materials, activities, programs or displays during the summer of 2013, and will test these materials throughout the upcoming visitor seasons. They will also be communicating with the GPM team as well as each other to get new ideas and learn more about GPM and NASA education activities.
The five National Park and U.S. Fish & Wildlife sites selected are: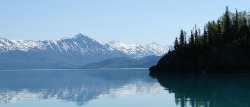 Kenai National Wildlife Refuge in Kasilof, Alaska: Leah Eskelin will work to install a computer monitored weather station in the new Kenai National Wildlife Refuge Visitor Center (to open Fall 2014) and integrate the station into interpretive ranger talks and environmental education programs offered to Alaskan residents and visitors to this Refuge. This weather station will allow for continued weather data collection that will augment the sporadic citizen science data collection that occurs during Ranger-led climate change education activities.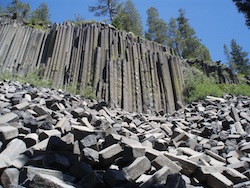 Devils Postpile National Monument in Madera, California: Maureen Finnerty will develop a program to measure basic snow properties through science techniques to engage students and youth groups in climate science. It will focus on the connection between snowfall in the Sierra Nevada and water availability in the rest of California and how this affects local and regional climate, as well as how climate impacts agriculture and the economy in the rest of the state.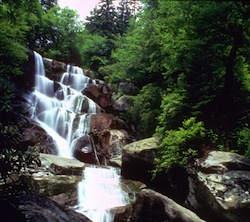 Great Smoky Mountains National Park in North Carolina and Tennessee: Susan Sachs will expand the park's "Adopt-a-Phenology Plot" project, which engages local communities and student groups in a collaborative Public Participation in Scientific Research (PPSR) study on changing species phenology in the national park. The program will engage volunteers and school groups to connect what they observe in the changing habitats in the park to changing rainfall patterns and climate change in their area.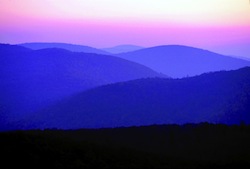 Shenandoah National Park in Virginia: Tim Taglauer will use the funds to support a research-based environmental education program for middle and high school students that focuses on how climate change factors may impact the survival of the Shenandoah salamander. Students will conduct field research on the more common red-backed salamander using the transect-based sampling technique that is being used by researchers. The students will collect temperature and humidity readings in salamander habitat to compare the habitat requirements of the salamanders and make predictions about how climate change factors might impact their survival.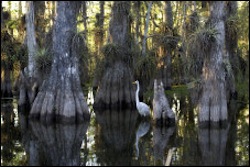 Everglades National Park in southern Florida: Maria Thompson will develop a three-panel movable display for the new Shark Valley Visitor Center, slated to open in November 2013. Each panel highlights local and global impacts of GPM's water-cycle theme. The fundamental goal of the project is for visitors to gain an understanding of how powerful yet delicate a watershed is—leading them to protect and become stewards of the Everglades and watersheds worldwide.
More about these mini-grants:
NASA's Global Precipitation Measurement (GPM) mission initiated this collaborative program that provides a minigrant for selected Parks and Fish & Wildlife sites affiliated with the Earth to Sky community to develop and implement an interpretive/educational project related to GPM's key science themes: Water Cycle, Weather and Climate, Technology and Instrumentation, and Societal Applications. For more information on GPM's key science themes, please visit
ETS community members at these selected sites will be developing materials, activities, and displays that have the potential to be transferred to other venues. All will make a "Local to Global" connection between their site and the observation of precipitation from space.