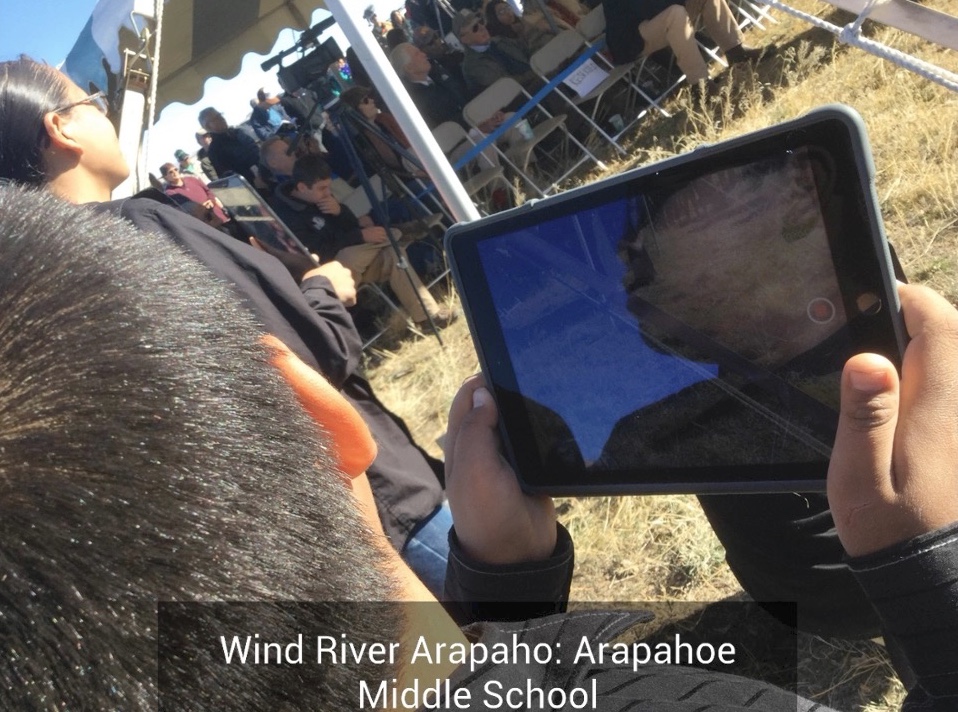 Here's a great program from Earth to Sky Alumnus, Iva Moss-Redman who is the STEM Teacher for grades 6-12, in Arapahoe, Wyoming. Iva was one of our out-of-state participants in 2015, for the first regional ETS course held in Anchorage. She is finding this project to be a great opportunity to combine those two disciplines.
The project started out by teaching the students about observing. They went on several field trips and taught the students how to collect data using their technological devices. When they came back into the classroom, Iva taught them how to build a digital story around the materials they had gathered during each field trip. The very first video was very hard for her students, since they were compelled to be creative and to understand how to take their observations and tell the story of what they learned.
Our School Project to Talk abut Culture and Climate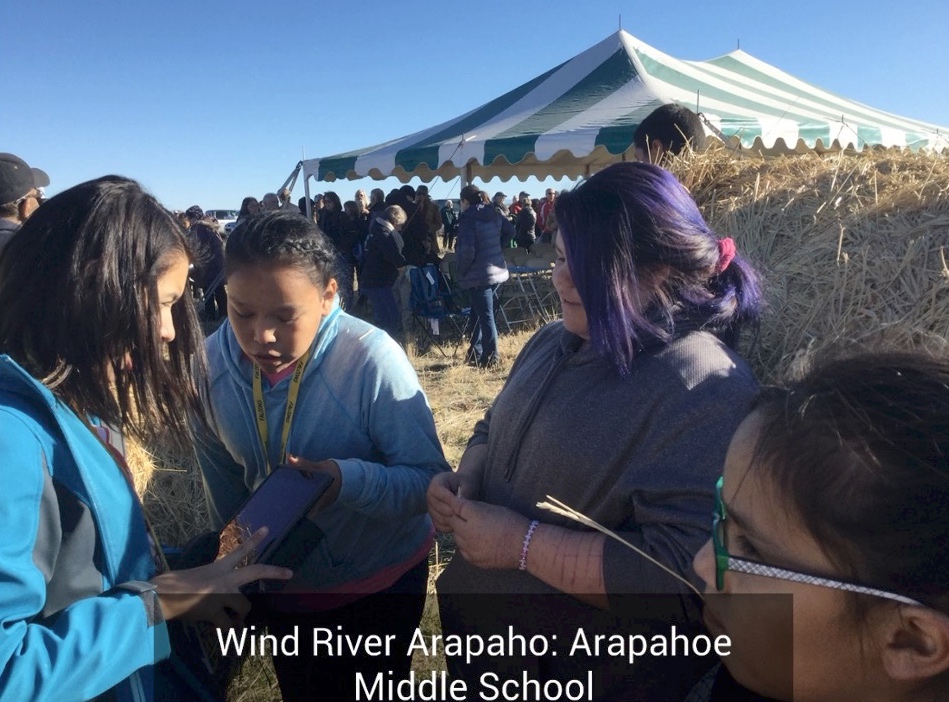 The culmination of their project was realized by creating a 7 minute video for a national NAFIS conference in Washington, DC - held in March 2017. The students had to learn how to manage "fluff," because the first video was supposed to be 15 minutes, then condense to 10 minutes, with the final call coming down to a maximum of 7 minutes in duration. Students learned how to edit and keep editing. The video below is a compilation highlighting each of their field trips.
"Digital Story-telling is a form of expression using technology. Students at Arapahoe School learned how to use iPads, Chrome Books, GPS and software to demonstrate their learning in Core classes. This planning began in March 2016. The student's first task was to learn how to use the iPad as a tool to collect data. Secondly, students had to learn to sort through the data and produce an essay explaining what they had learned. This process involved writing drafts until they could get a final script ready for the video. The last step was learning about creating a video to share their learning experience." - Excerpt from the Introduction by Iva Moss-Redman
Introduction by Iva Moss-Redman
Clip #1 - Wind River Reservation, directed by Shanea
Clip #2 - Hinono'ei , created by Victor Nemo
Clip #3 - St. Stephens High School, created by Miami Neveah Elizabeth Wally
Clip #4 - He'etinowunoo'oo, created by Bishop Anthony
Clip #5 - Bison Returns, produced by Angela

Iva worked in collaboration with another ETS-AK alumnus, Teresa Cohn, Professor in the College of Natural Resources at the Univ. of Idaho, in McCall, ID. They presented about digital storytelling and learning about community and supported the many activities undertaken by the class. Their next project was to research nature and invent a product to discuss how tribes in North America used nature to come up with housing, clothing, tools, etc... For several of her students that wanted specific assistance, Iva suggested they explore how nature recycles since the community has a huge issue around waste management. She introduced them to biomimicry engineering and in so doing, they discussed how the world is finally catching up to the indigenous people of the world. News of the results of those presentations, may show up here in the near future - Stay tuned!

Attached here, for reference, is a copy of the video that was created by the students and sent to the national conference to represent them. It illustrates effectively how they all had to collaborate to build their own one-minute shot for each of their field trips.

YouTube Video from Wind River Arapaho project
Related References:

For more details about this creative product: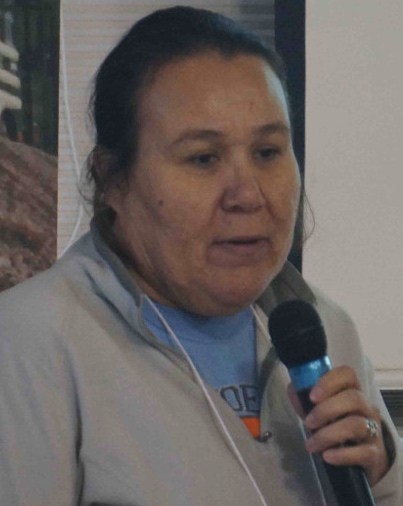 Iva Moss-Redman
STEM Teacher for grades 6-12
Fremont County School District #38
Arapahoe School
445 Little Wind River Bottom Road
Arapahoe, WY 82510
(307)856-9333
This email address is being protected from spambots. You need JavaScript enabled to view it.
Save