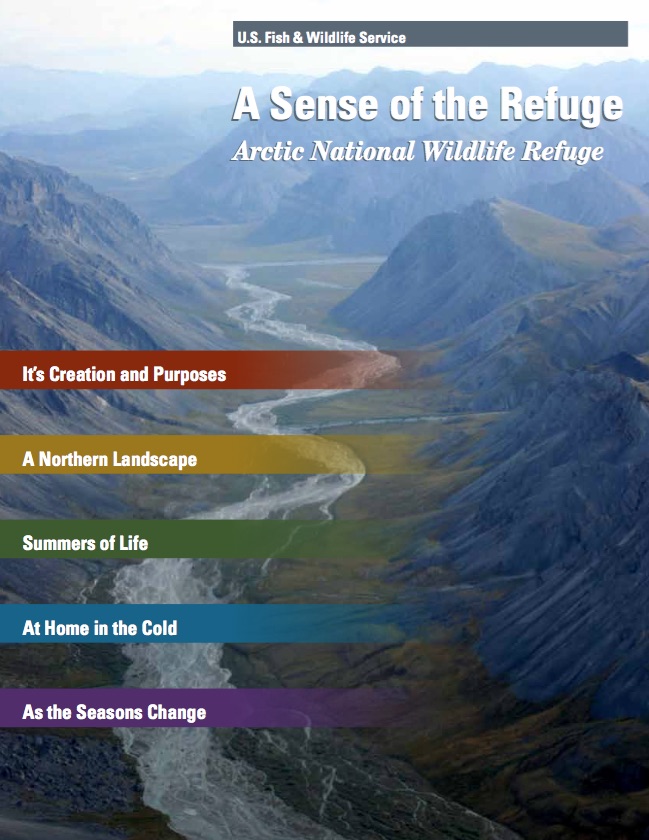 Cathy Curby, a biologist and interpreter from the Arctic National Wildlife Refuge in Fairbanks, has been actively engaged with Earth to Sky for 7 years. She has been a participant, coach and facilitator at several EtS workshops. In addition to mentoring others on the issue of changing climate, she has been responsible for several products in use by visitors and travelers at the high profile, Arctic National Wildlife Refuge in Alaska. These products reflect both innovation, and careful evolution of communication strategies as her audiences have changed over time.
The Arctic Refuge contains undisturbed lands ranging north to south across five different ecological zones: lagoons, beaches, and salt marshes in coastal marine areas; coastal plain tundra; alpine tundra in the Brooks Range mountains; spruce forests interspersed with tundra south of the mountains; and spruce, birch, and aspen within the boreal forests of interior Alaska. Forty-three fish species, 45 mammal species, and more than 195 bird species have been observed within the Arctic Refuge.
The first project Cathy worked on was an information sheet about the impacts of climate change at Arctic National Wildlife Refuge. Because climate change was newish and controversial, she wanted to simply provide information about the on-the-ground situation at the time (2009), without attaching an advocacy message. This was one of the suggestions EtS offered participants, of a way to help the public become more knowledgeable about, and comfortable with, the idea of climate change. EtS also provided numerous suggestions about ways to include NASA date and products in our outreach efforts. After getting her draft product approved by Refuge staff, Cathy went to her colleagues at Earth to Sky for comments and suggestions of appropriate reports and links to include. One excellent piece from NASA was the Arctic sea ice map and associated graph that appears on the back page. When the info sheet was complete, copies were printed for distribution, and a web version was created and posted to the Arctic Refuge web site. An updated version of this brochure is being produced this Spring, 2016.

Web page: http://www.fws.gov/refuge/arctic/climatechange.html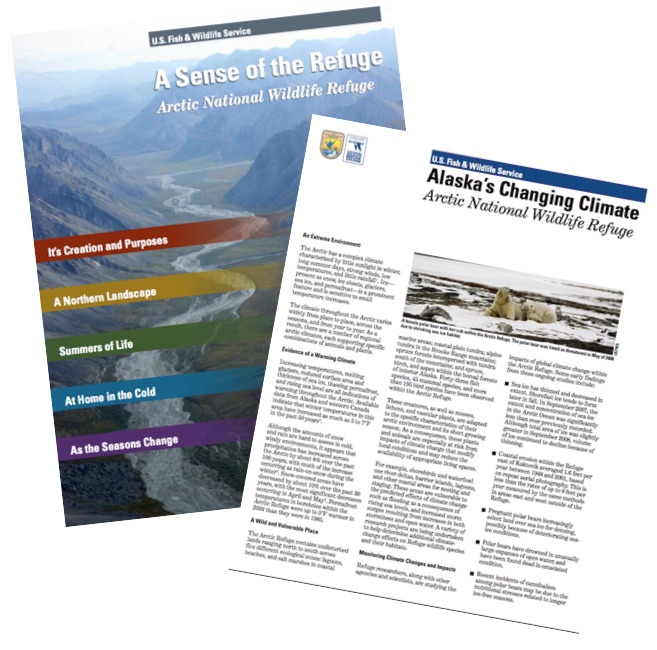 At Cathy's next EtS workshop, there were suggestions about inserting climate change information into the refuge's standard outreach efforts, as another way to help visitors become comfortable with and aware of the concepts of climate change. In conjunction with the Refuge's bicentennial in 2010, She decided to update the Arctic Refuge brochure in a new format with expanded information. Cathy created a five-part series, highlighting 1) Arctic Refuge establishment and administration, 2) overview of the Refuge's far northern landscapes, 2) summer, 4) winter, and 5) spring and fall (migrations). For each section, she wanted to include information about recreational visitors, animals, plants, Native Alaskan neighbors, and climate change. The whole series was to provide the public with a Sense of the Refuge, so that's what we decided to call it.
The project was originally conceived and created as 5 large pop-up banners, one for each topic. But it soon became clear that without a visitor center, there were few places to set up such large displays. Cathy chose to downsize each banner into an (approximately) 2'x3' poster. and to reformat the whole content into a booklet where each of the five topics became a two-page spread. They were printed on folded tabloid paper with centerfold staples to create an 8.5x11" booklet.
The Brochure - print version:
climate_change_2009.pdf
The Booklet:
Sense_of_the_Refuge_booklet_web.pdf
(Also available on the web: ANWR-website)
Contact for more details: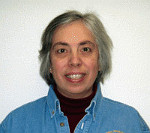 Cathy Curby

Arctic National Wildlife Refuge

101 12th Ave., Room 236

Fairbanks, AK 99701

(907) 456-0500