Is There a Change in the Air?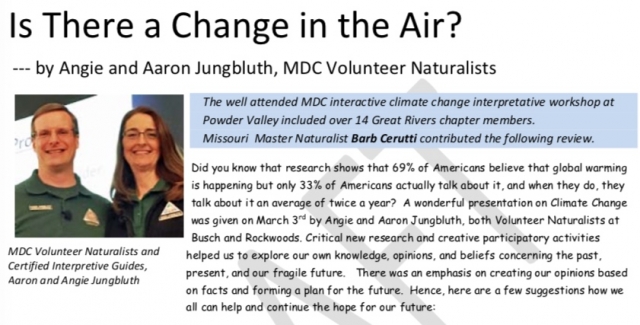 Missouri Department of Conservation
Aaron and Angie Jungbluth were participants at the November 2017 EtS course held in Spokane, WA, just prior to the National Association for Interpretation's national conference. They are volunteer Conservation Naturalists with the Missouri Department of Conservation. They developed this training material to be included as a regular part of their monthly volunteer coordination meetings. Based on its warm welcome, they were also invited to make the presentation to their peers (MDC Staff Naturalists and volunteer Conservation Naturalists), at the August A. Busch Memorial Conservation Area in St. Charles, Missouri.